Private sector takes larger role in space exploration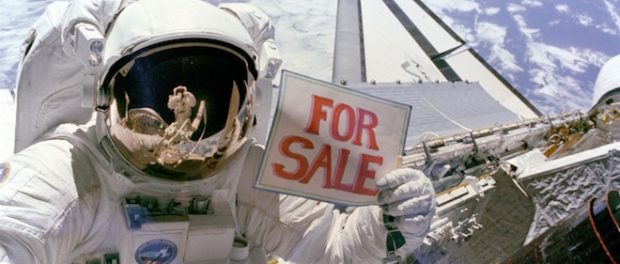 In April of 2010, President Barack Obama promised NASA $6 billion over the next five years to help lay the foundation for private space companies.
The U.S. commercial space industry has not been the same since.
According to the 2015 Space Report, global space activity in 2014 totaled over $333 billion. Increasingly driven by private industry, entrepreneurs from billionaires to venture capitalists, and even, NASA are getting in on the opportunity to invest in space exploration.
The report breaks the global space activity down into four categories: commercial space products and services; commercial infrastructure and support industries; U.S. Government space budgets; and non-U.S. Government space budgets.
Of these, the commercial infrastructure and support industries is leading the way with over $127 billion invested in the year 2014, or 39 percent of the global space activity.
Coming in at a close second is the commercial space products and services, which saw an investment of over $123 billion in 2014, or 37 percent of the global space activity.
Included in the definition of the global space economy are launch and ground services; satellite manufacturing; satellite television and communications; as well as government exploration and military spending.
Many companies have formed to figure out how to detect asteroids or develop operations for mining the moon or other planets. Other companies are focused on human exploration and settlement of the moon and Mars.
The United States leads the way in spending on space-related activities and industries, but regardless of the amount spent, the United States still buys passage to space from Russia.
However, partnerships with two private companies – SpaceX and Boeing – will eventually result in a spaceship for NASA to provide U.S. astronauts with direct access to space by 2017.
One of the biggest impacts the space industry has on daily lives is a satellite with position, navigation and timing functions embedded within satellite-augmented devices, such as smart phones.
From requesting a ride to navigating a new city or discovering a new restaurant, these PNTs provide satellite imagery used every day by millions of people who have a smart phone. The data used by these devices come from satellites operated by commercial and government entities.
Additional space infrastructure spending is associated with developing launch vehicles, satellite operations and services, and even human spaceflight.
On the flipside, revenue from commercial space products and services grew slightly less than 2.5 percent in 2014. This sector is dominated by direct-to-home television services and made up more than three-quarters of the global commercial space products market in 2014.
The future of private space exploration and investment in global space activities does not look to be slowing down anytime soon.
Growth in this sector is expected to double in the next 10 years, which has many companies working hard to develop the next best space product or figure out the best path to create the space tourism sector.
Click here to read the original article published online at The Ledger, March 18, 2016.