Science struggles to save dying coral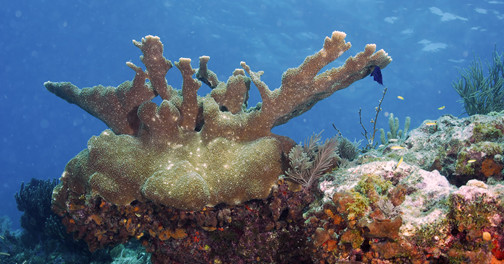 Some of the oldest and most diverse ecosystems on the planet are the coral reefs in the earth's oceans.
Home to more than one million species, they play an important part in the health of oceans and shorelines. Not only do they buffer shorelines from waves and storms that cause flooding, but they also support commercial and subsistence fisheries.
A thriving recreational and tourism industry spotlights the vivid, bright colors and thriving ecosystems of diving and snorkeling destinations.
Unfortunately, these beautiful ecosystems are in trouble, and while living in the Classroom Under the Sea in Florida, Roane State scientist Jessica Fain taught students via video conferencing about coral reef ecology and protecting freshwater and marine ecosystems.
Since the early 1980s coral reef ecosystems in the Florida Keys and Caribbean have experienced unprecedented decline.
Related article: Sea you in three months